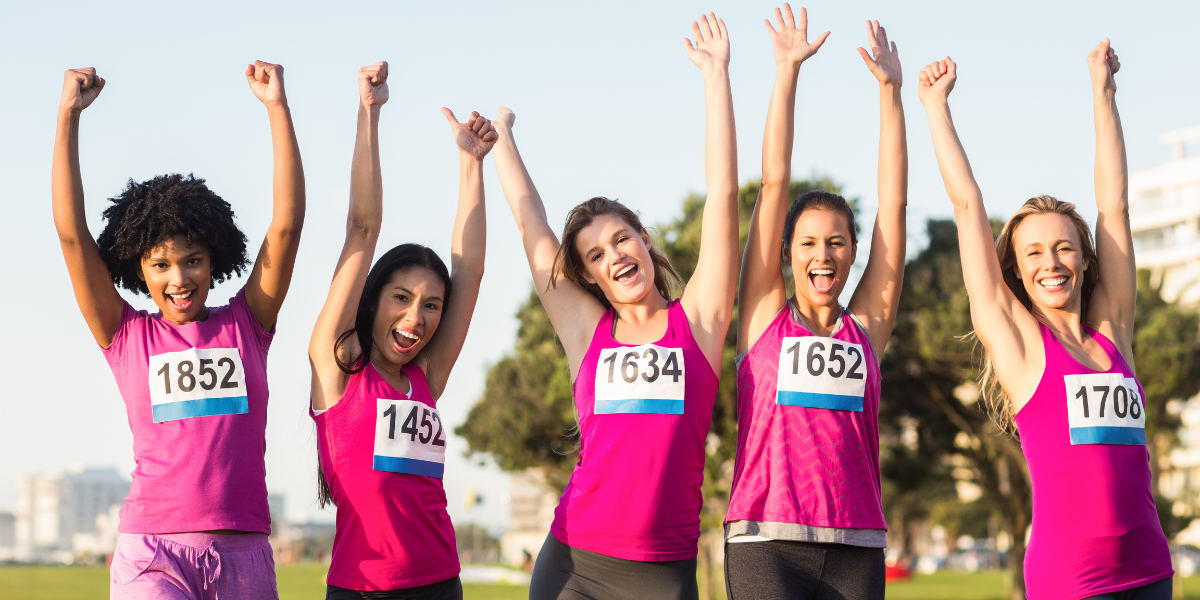 iDonate fundraising pages have a share button which makes it easy to share the page via social media, WhatsApp and email.
This button also provides the option to download a QR code for your page, which you can then print on posters, mailouts and other printed promotional materials.
Use the share button to share your team or event page to social media and encourage supporters to share their personal fundraising pages with their network, using this easy tool.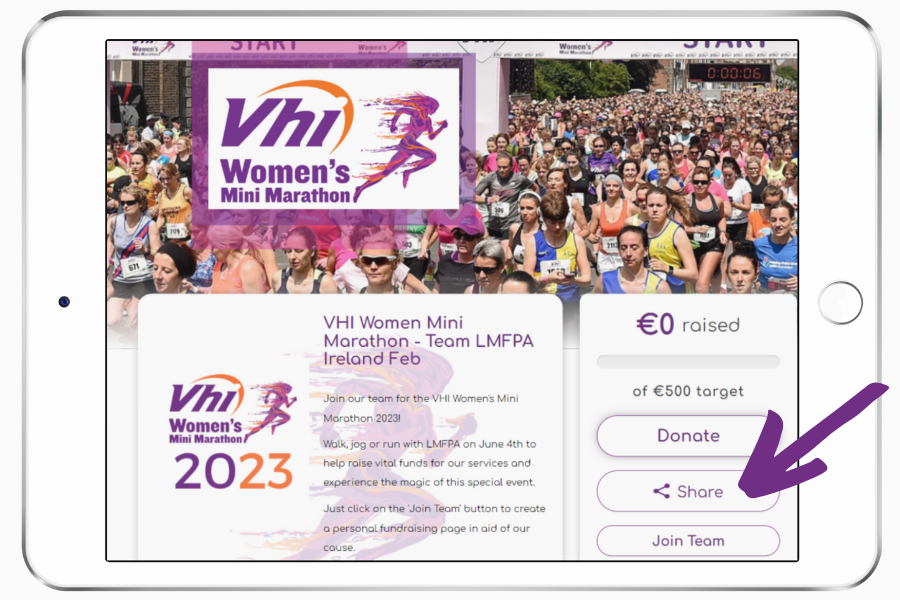 INSTAGRAM SHARING
Instagram does not facilitate sharing via the iDonate share button and the Instagram platform does not permit clickable links in grid posts.
See below the two best ways to share your iDonate VHIWMM fundraising page on Instagram:
1) Add your fundraising page link to your Instagram bio and create a grid post asking supporters to click the link in your bio
2) Create an Instagram story and add the link to your fundraising page to the story
TIKTOK SHARING
It's not possible to share direct from iDonate to to TikTok, but TikTok allows users to add a link in the post details. If your cause has a TikTok account, why not record a video asking people to join your VHIWMM team and add your iDonate link to this post.

SOME OTHER TOP TIPS FOR PROMOTING YOUR PAGE
1. Avail of iDonate's FREE social media pack for causes, which provides you with a range of images for Facebook, Instagram and LinkedIn. Just add your logo to these images and create a selection of posts that include your fundraising page link. To get your pack email [email protected].
2. Share regularly on social media – posts get pushed down user's feeds quickly so share often to get your post in front of supporter's eyes
3. If budget allows, create a Facebook/Instagram advert targeted at women, asking them to do the Mini Marathon for your cause. Be sure to include a link to your fundraising page!
4. Ask supporters to help you spread the word on social – if they can't do the marathon themselves then they could help by sharing your post to their story
5. Ask corporate supporters if they can share your fundraising page with their employees, with a call to action to set up a page for the VHIWMM or donate to your page. Download a QR code and send this to them also, for their noticeboards/reception area
6. If you have connections with any social media influencers or media personalities, enlist their help in getting your social media posts out there
7. Ask your current fundraisers if they would be interested in participating in media interviews to promote your campaign to the public. Then approach local media outlets and if they would like to interview some women who are taking part in the VHIWMM on behalf of your cause
8. Let supporter's know about iDonate's fantastic competition for fundraisers – this may encourage them to fundraise for your cause!
9. Create interesting content for marathon participants to keep them engaged in the journey – for example provide some healthy recipes, share video or written testimonials from past participants about their experience of the day, share fundraising tips etc. Why not ask your followers for suggestions also to build a sense of community – for example ask them to suggest good songs for a walking/ running playlist, their favourite motivation tips etc.
10. Don't forget to promote the virtual race option to those who cannot travel to Dublin for the event – these participants can still take part in their own local area and can fundraise for your cause. This widens the pool of fundraisers that you can recruit.