Gifts of Impact are tangible gifts that supporters can purchase on behalf of someone in need – for example the Gift of a Hot Meal or the Gift of a Play Therapy Session.
Purchasing a Gift of Impact creates a more meaningful experience for the donor, as they can understand the impact of their donation.
iDonate have provided a free tool for causes, which enables them to set up Christmas Gifts of Impact on their iDonate Public Profile Page Just follow the simple steps below.
Once your gifts are set up, you can direct supporters to your Public Profile Page where they can purchase a gift by making a donation.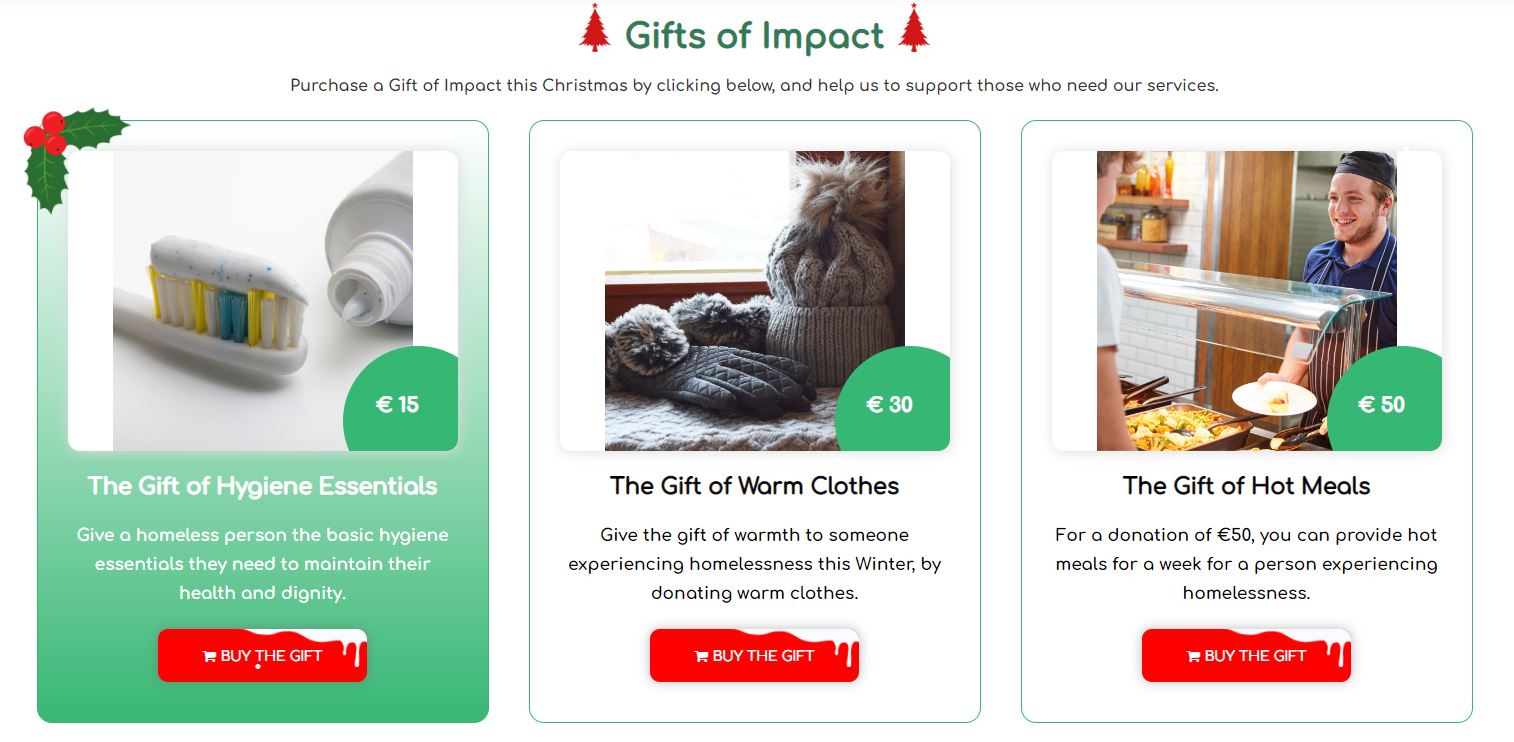 How to Set up Your Gifts of Impact Feed
Step 1 - Login to Your Cause Admin Panel
Login to your iDonate Cause Admin Panel here.
If you have an issue logging in, please contact [email protected].
Step 2 - Click on the 'Gifts of Impact' Tab
On the green menu on the left, click on the Gifts of Impact Tool tab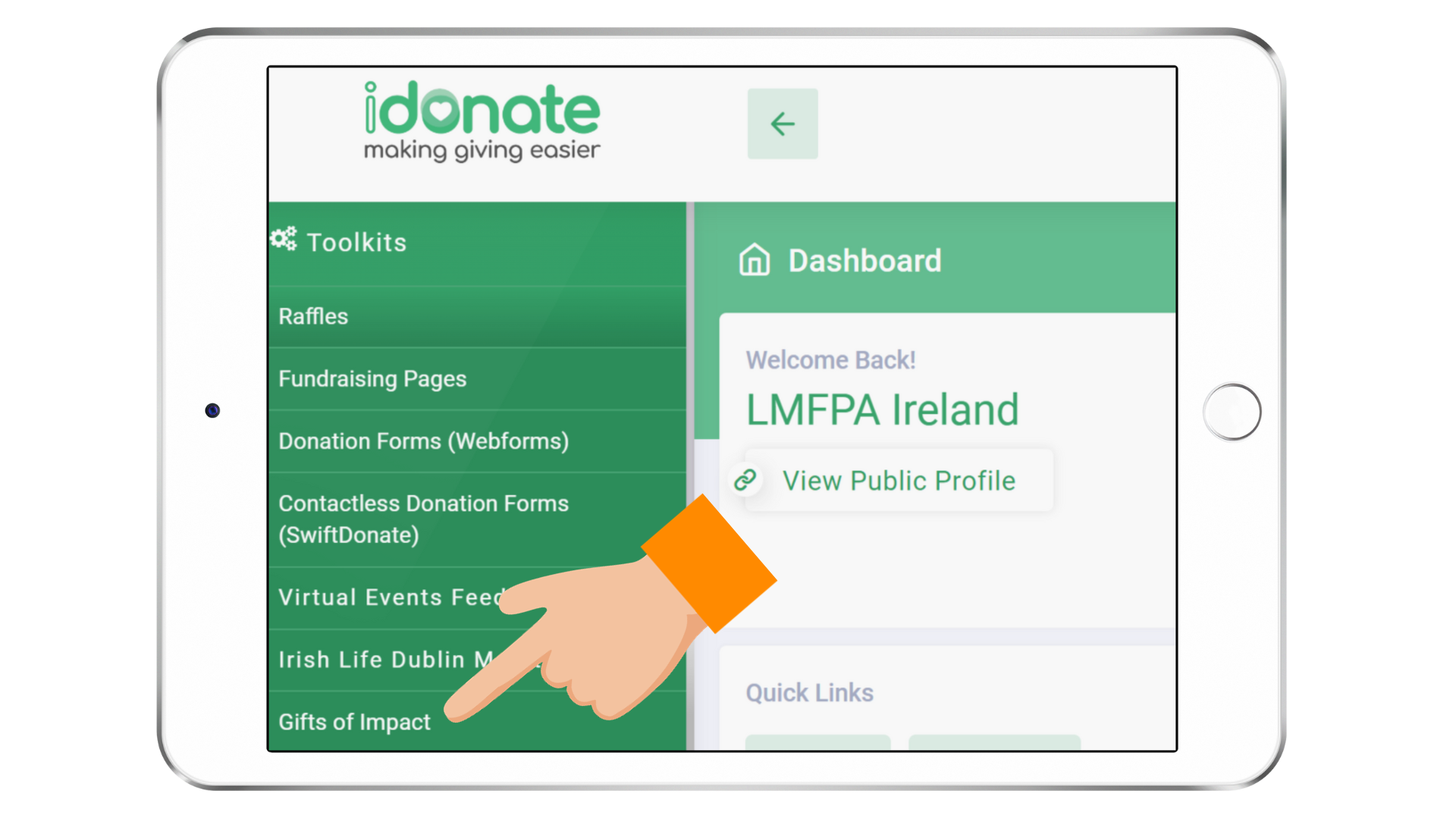 Step 3 - Click on 'Add Gifts of Impact'
On the new menu that appears, click on 'Add Gifts of Impact'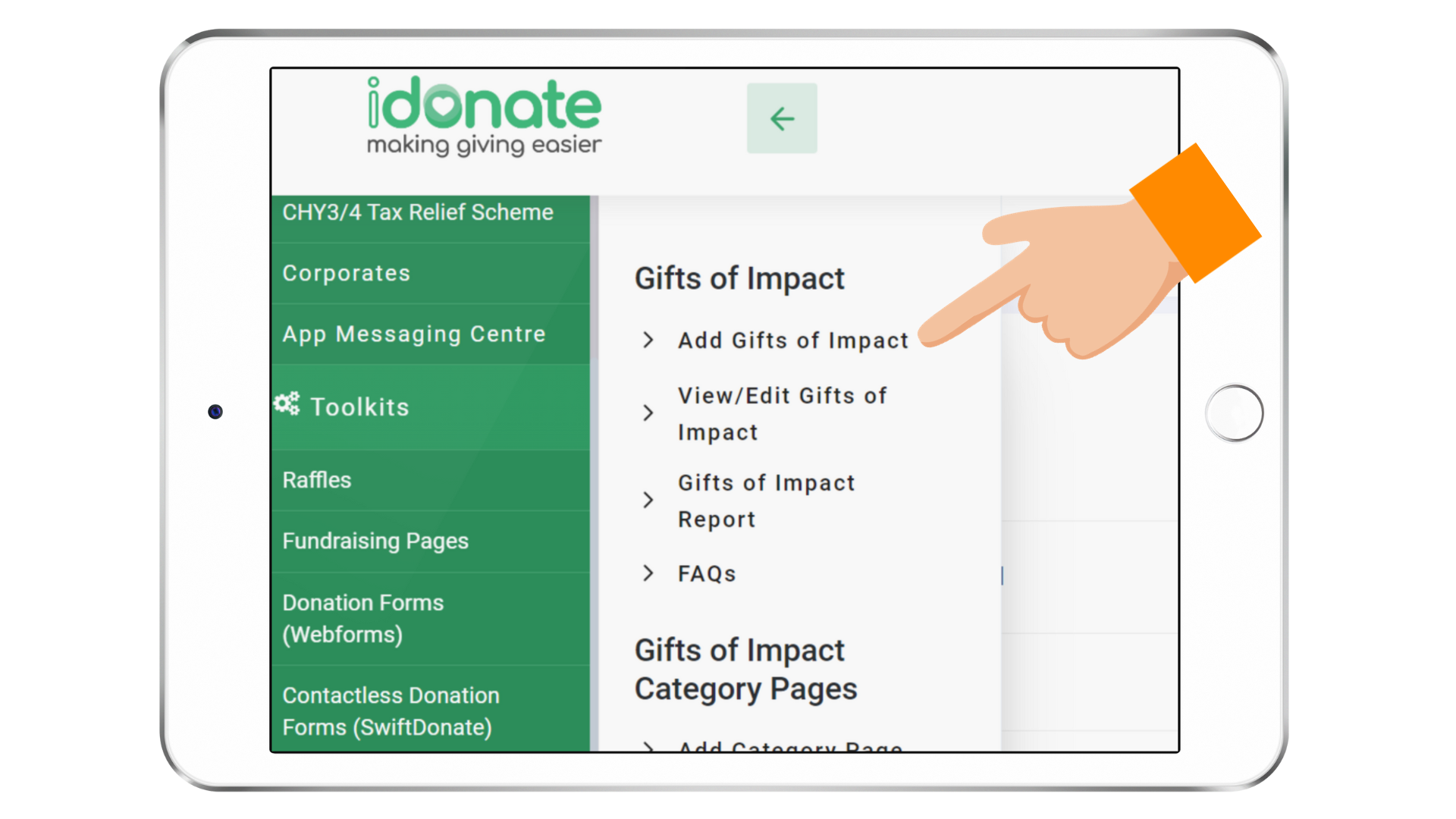 Step 4 - Enter the Gift Details & Choose the Christmas Category
Enter the details of the Gift – i.e. Gift Name, Amount, Description of Gift etc.
Then from the category list choose 'Christmas' (this will apply a festive theme to your profile page).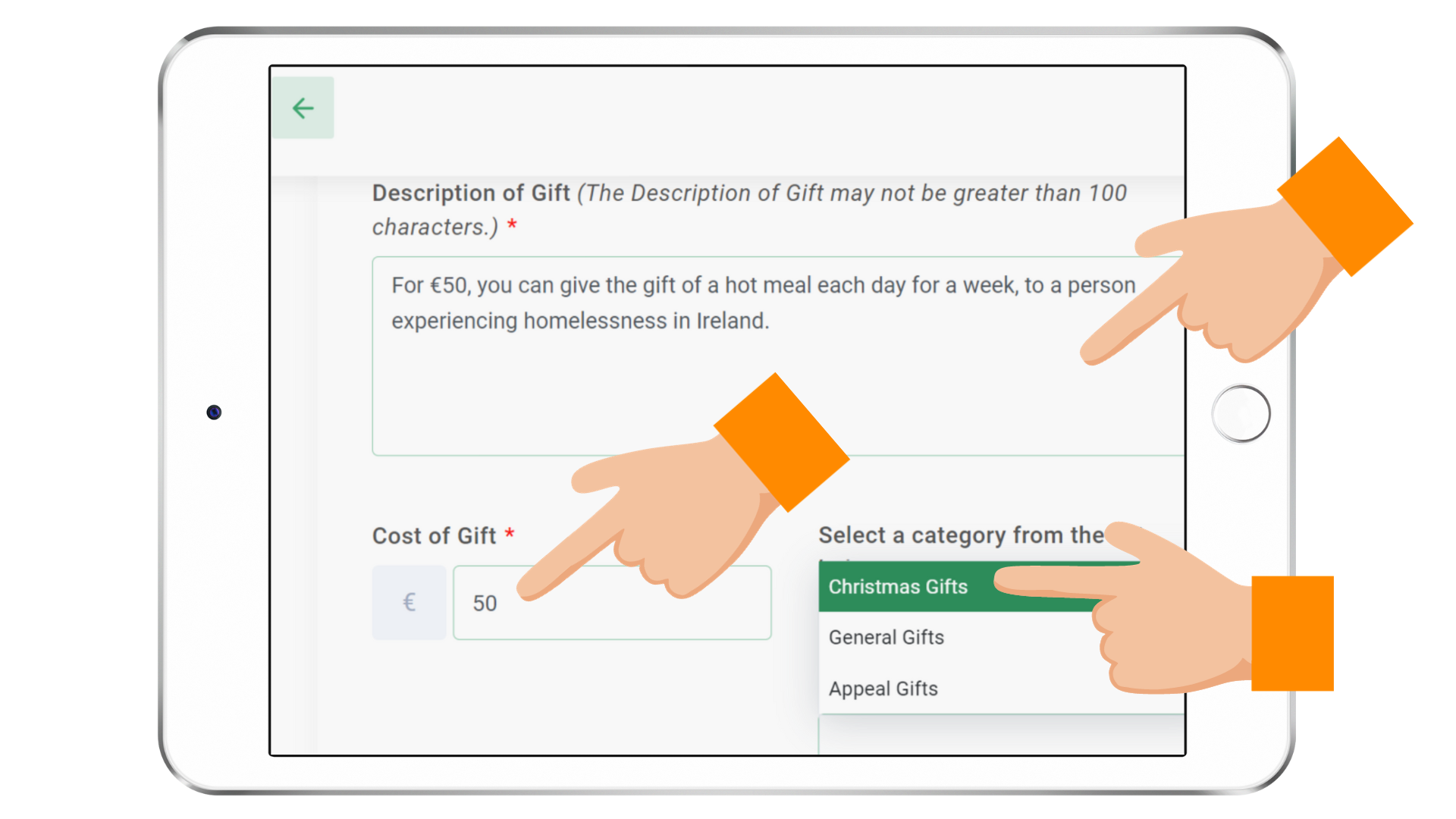 Step 5 - Upload an Image of Your Gift
Click the upload button to upload the image of your gift. A square image works best or you have the option to crop the image.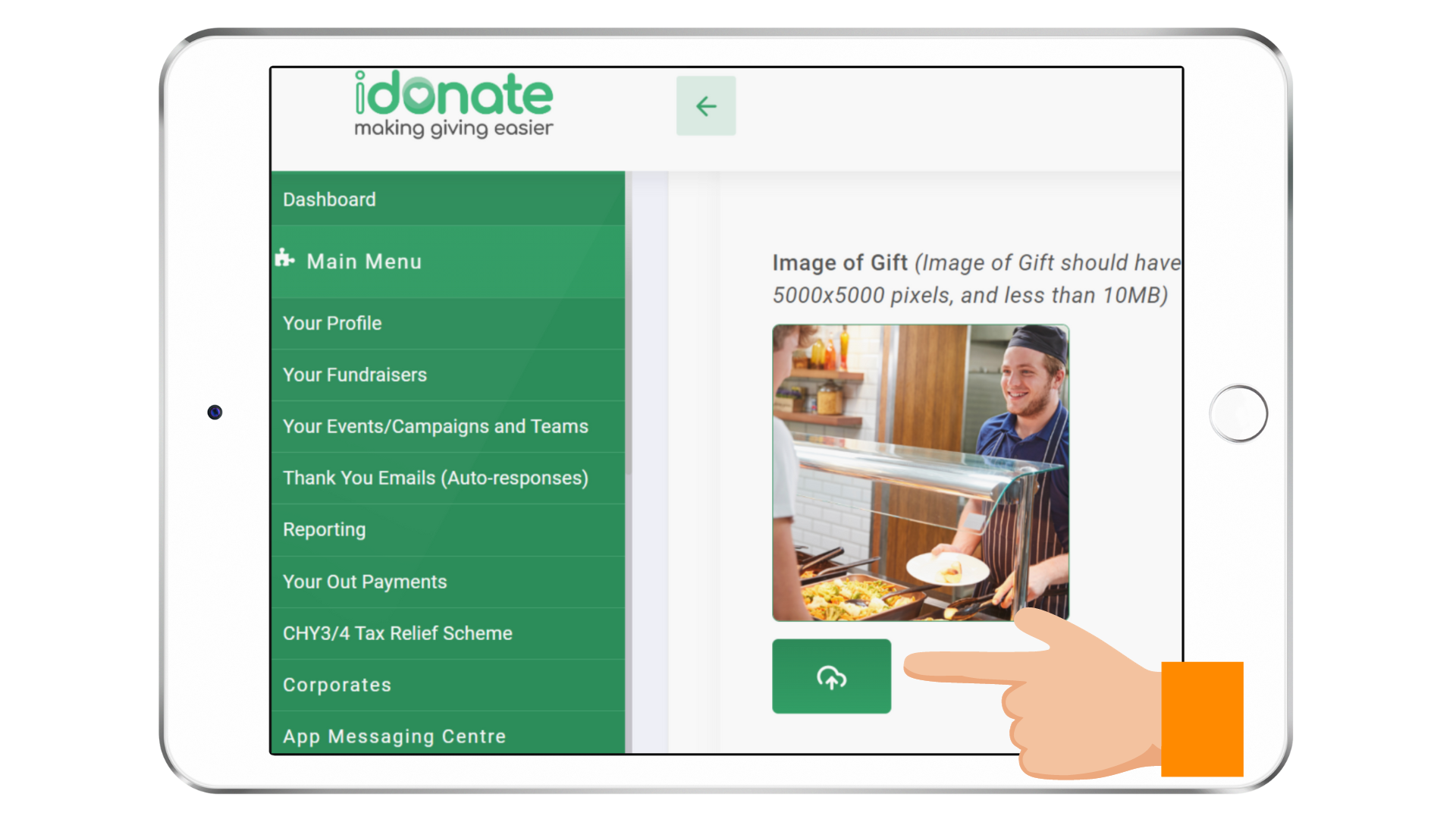 Click 'Save' to save your gift.
To add more Gifts of Impact to your Public Profile Page, just repeat the steps above, saving the gift each time.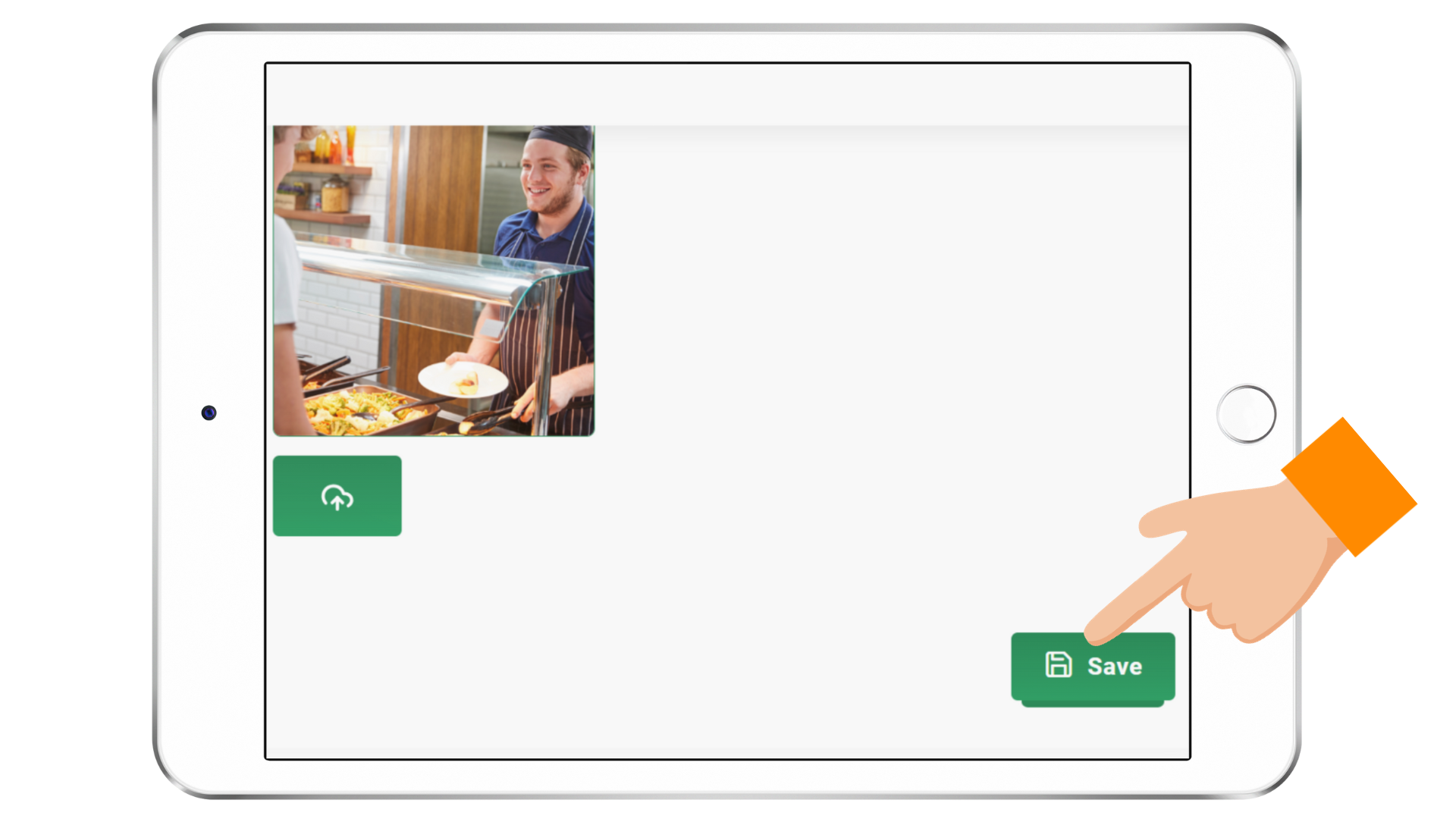 Once added, your Gifts of Impact will all appear on your iDonate Public Profile Page, in a section titled 'Gifts of Impact'. Not sure how to access your cause's Public Profile Page? Just login to your Cause Admin Panel, select 'Main Menu' and click on 'View Public Profile'.
You can then share the link to this page with supporters, so that they can purchase a 'gift' in aid of your cause.
All they need to do a click on the 'Buy the Gift' button which will take them to the donation page.
Need support with setting up your Gifts of Care feed? Reach out to our Support Team now at [email protected].