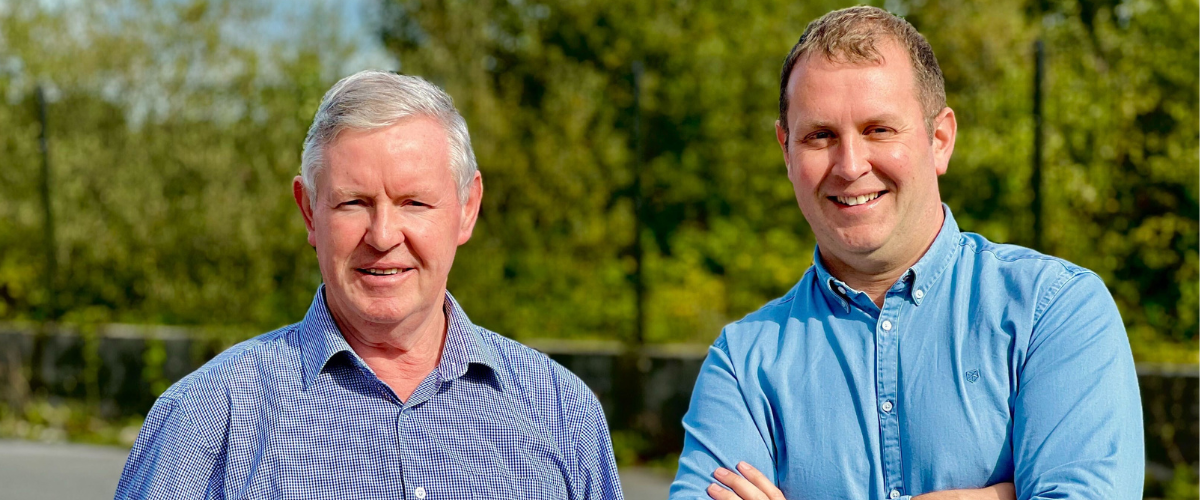 #NationalFamilyDay is the perfect time to share the story behind iDonate and how it all began!
Our platform is owned and run by Paddy and Alan Coyne from Tuam Co. Galway, a father and son team who originally founded a web development business together called Western Webs.
In 2011, Paddy and Alan set up a free fundraising system to help out five local causes in the Galway area – which later became iDonate.ie.
The site developed organically and steadily from there, before experiencing rapid acceleration during the pandemic, as people began dedicating their spare time to raising money for worthy causes. Working from home and the 5k radius meant that virtual events became very popular and iDonate responded to this demand by creating exciting virtual mission technology, as well as a free Online Raffle Creator for causes, which has become one of our most popular features to date.
Today over 4000 causes across Ireland have raised funds through iDonate and we've supported major national fundraisers such as Climb With Charlie, Boots Night Walk & Ray D'Arcy's Marathon Challenge for LauraLynn. Together with 1.6 million donors nationwide, we have helped to raise €62 million for charitable causes across the country. And we don't plan to stop there!
iDonate continue to grow, and our expanding team means that we continue to create Irish jobs. As a 100% Irish owned company, we are very proud of our Guaranteed Irish status.
We have just recently launched a range of new and exciting features, including Crowdfunding pages and our in-house developed ePod systems, as we continue striving to Make Giving Easier.
If you have used iDonate, thank you for supporting an Irish, family run business!