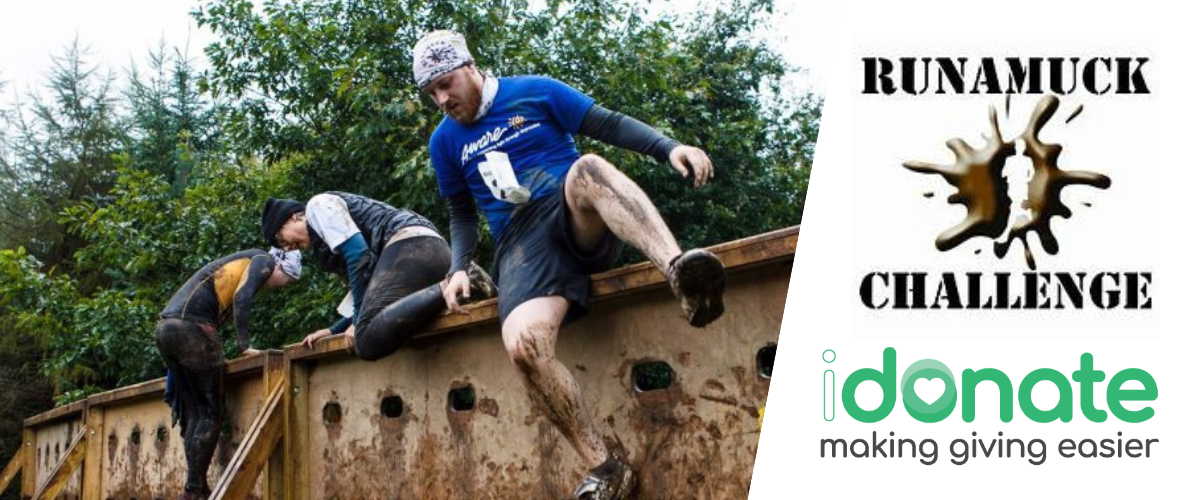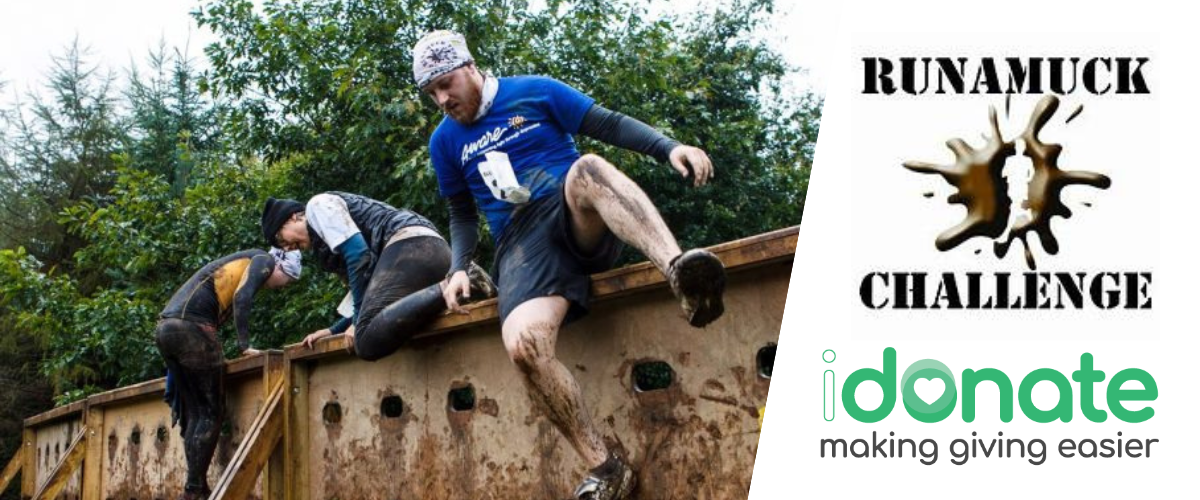 iDonate are delighted to have been chosen as the main fundraising platform for Runamuck Challenge, which takes place next on October 21st 2023.
This event presents a great opportunity for causes to recruit fundraisers and raise more for their cause this Autumn and is also a great way for participants to give back to their favourite charity while enjoying a fun, unique experience with others!
Runamuck Challenge is a cross country obstacle "run" across a mucky course that tests mental and physical strength and allows adults to embrace messy, kid-like fun. Each lap contains over 50 obstacles that participants can take on, including bales 'jumps', nets, bogs, slides, streams and balance planks. So whether you're young or old, good craic is guaranteed!
Participants are free to take on the challenge in aid of a cause of their choice, and as always iDonate are making giving easier for those who wish to fundraise. Simply set up a fundraising page on iDonate for your chosen cause and then share your page with friends and family so that they can support you in your efforts.
To set up a fundraising page, fundraisers can visit the Runamuck Challenge 2023 campaign page on iDonate and click the 'Start Fundraising' button before selecting their cause. Causes can also share the iDonate campaign page with their supporters to let them know about the challenge and encourage them to get involved!
The current record for the largest Runamuck fundraising team was set by a team of 166 members in 2018, who fundraised for Saplings charity. If your fundraising team can beat that this year, there's a €1000 donation up for grabs from the Runamuck Event Organisers! There's also a €500 charity donation for the largest team at this year's event.
For more information on Runamuck Challenge 2023 visit http://runamuckchallenge.ie.