The Mansion House Dublin was the chosen venue for the inaugural Flutter Charity Ball on September 20th, which raised funds for BUMBLEance, the Children's Ambulance Service.
A magical atmosphere awaited guests in The Round Room, with entertainment provided by hosts Deirdre O'Kane and Paddy Power, as well as some magnificent magicians.
BUMBLEance is the Charity of the Year for Flutter, the company which owns Paddy Power and PokerStars, and funds were raised through ticket sales and donations, as well as a charity auction which featured amazing prizes such as a signed jersey from Ronaldo and signed football boots from Neymar.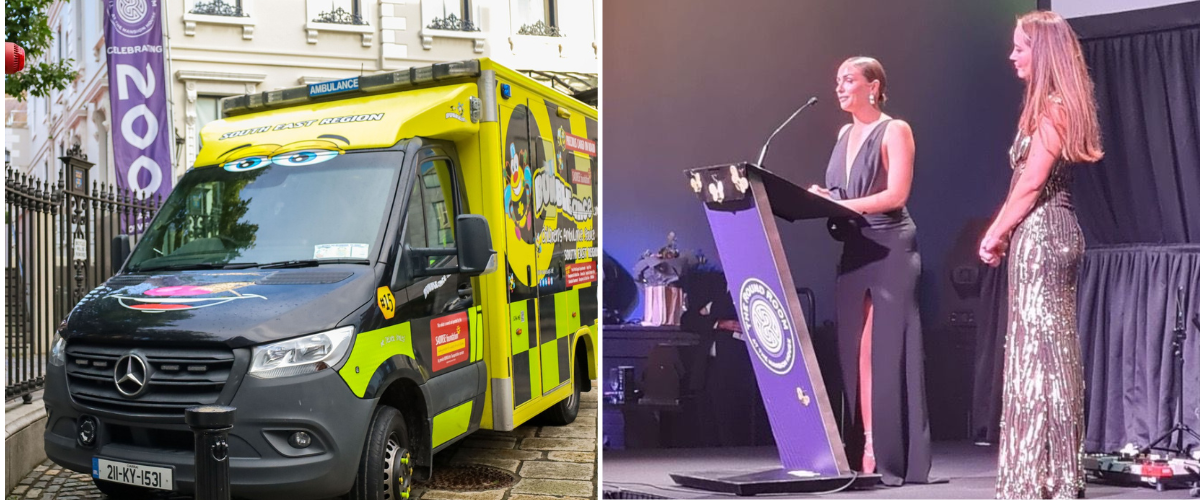 The BUMBLEance Team also trialled iDonate's new Tap to Donate app on the night to great success, raising over €8000 from contactless donations. Volunteers downloaded the app to their phones and guests at the ball could simply tap their card against the phone to make a donation to the dedicated BUMBLEance fundraising page on iDonate.
With more than 400 guests in attendance at the inaugural Flutter ball, the iDonate Tap to Donate app provided an extra option for collecting donations from those who were not carrying cash.

Commenting after the ball, Community Fundraising Officer at BUMBLEance Laura Finnerty explained how ease of use was a key factor for them in selecting the iDonate Tap to Donate App for this occasion:
"Overall, the app interface is easy to use and very easy for us to explain to external volunteers which is obviously great for big events with lots of volunteers where we can't provide everyone with sum-ups."
Congratulations to the Flutter and BUMBLEance teams on the huge success of this inaugural event, the proceeds from which will benefit children with serious and life limiting conditions across Ireland.
Interested in incorporating iDonate's Tap to Donate App at your next fundraising event? Visit www.idonate.ie/tap/ now and contact [email protected] for more details.