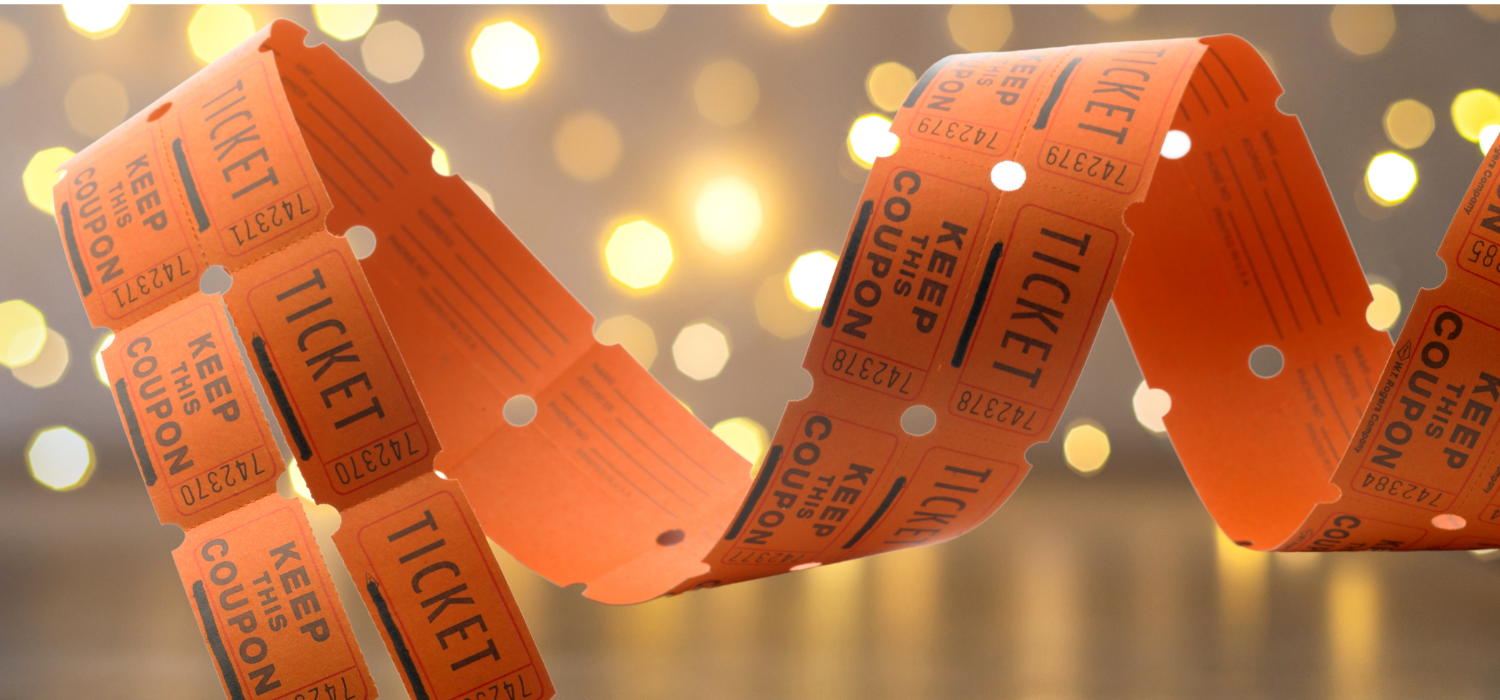 Since it's launch in 2019, iDonate's free Online Raffle Creator has become one of our most popular fundraising tools, helping causes across Ireland to raise more.
With this tool, your charity can set up an Online Raffle Page on iDonate.ie, where supporters can purchase digital tickets at the click of a button. This eliminates the hassle of cash handling and physical ticket distribution and makes it convenient for supporters to access raffle tickets. The Event Organiser can set the ticket prices and all proceeds go directly to your cause.
Halloween and Christmas are perfect times to hold an Online Fundraising Raffle – all need to do is secure some nice prizes, set up your Online Raffle Page (adding an image and a description of the prizes) and then share the raffle page link with your community, asking them to support your draw. Great prizes for your online raffle include a holiday, hotel break, match or concert tickets, signed jerseys, One4All vouchers, gadgets like phones or tablets and luxury hampers.
After purchasing tickets, supporters will receive an email from iDonate confirming their ticket numbers.
We even provide a free 'Pick a Winner' tool for causes, which allows you to randomly select a winner from the list of ticket purchasers once the draw has closed!
An Online Raffle is free, quick and easy way to raise funds for your charity and it's a fundraiser that everyone can get involved in.
So what are you waiting for?! Start sourcing your prizes now and then set up your Monster Halloween Raffle or Christmas Cracker Draw on iDonate in time for the festivities!
Please note that raffle functionality is available to registered causes only (i.e. charities, schools, clubs & other non-profits)
How to Set Up an Online Fundraising Raffle For Your Charity

Login to your iDonate Cause Admin Panel here. (If your cause is not registered yet with iDonate, then you need to register first here)
Once logged into your Cause Admin Panel, click on the 'Raffles' tab on the green left hand menu
Click on 'Watch Raffle setup Guide Video'. This video will take you through the quick and easy raffle setup process step-by-step.
Once you have watched the video, click the Raffles tab and select 'Add Raffle' to start setting up your online raffle page.
Once your Online Raffle Page is live, share the link with supporters and ask them to purchase tickets in aid of your cause.
Need to edit your raffle details? You can do this at any time by clicking on the Raffles tab and selecting 'Edit/List Raffles'.
Need additional support with setting up your Online Raffle Page? Contact [email protected] now.