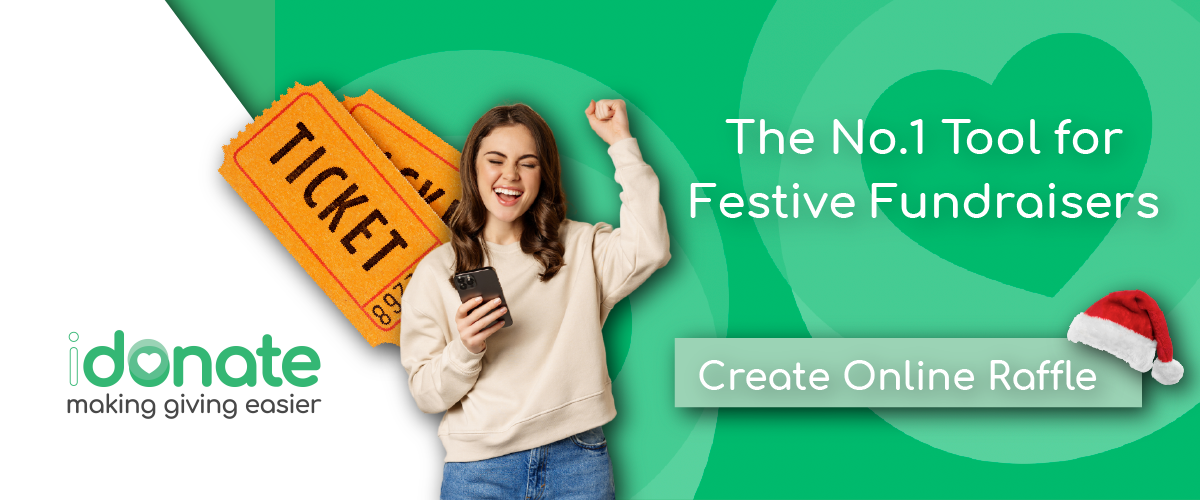 iDonate's free Online Raffle Creator Tool has become hugely popular with schools and clubs across Ireland, who are looking to raise funds for their facilities, especially around the festive period.
Benefits of our Online Raffle:
1. Your school/club can set up an Online Raffle page on iDonate to allow supporters to purchase digital tickets at the click of a button.
2. Eliminates the hassle of cash handling and physical ticket distribution
3. The raffle organiser can set the ticket prices and all proceeds go directly to your school/club.
4. The supporter receives a digital raffle ticket to their email inbox from iDonate
5. iDonate provide a free 'Pick a Winner' took for schools and clubs, which allows you to randomly select a ticket winner from the list of ticket purchasers.
6. An Online Raffle is free, quick and easy way to raise funds for your school or club and it's a fundraiser that everyone can get involved in.
How to Set Up an Online Fundraising Raffle For Your School/Club

How to set up your Online Raffle:
1. REGISTER for a free account with iDonate by clicking here. (If your school/club already has an account with iDonate, then skip to step 2)
Once registered, login into your iDonate Cause Admin Panel

here.




Click on the 'Raffles' tab on the green left hand menu


Click on 'Watch Raffle setup Guide Video'. This video will take you
through the quick and easy raffle setup process step-by-step.


Once you have watched the video, click the Raffles tab and select 'Add Raffle' to start setting up your online raffle page.


6. Secure some nice prizes for your Online Raffle. For example, hotel stay, match or concert tickets, signed jerseys, One4All vouchers, gadgets like phones or tablets and luxury hampers.


7. Set up your Online Raffle Page (adding an image and a description of the prizes).


8. Share the raffle page link with your community, asking them to support your draw.
Please note that raffle functionality is available to registered causes only (i.e. schools, clubs, charities & other non-profits)
Need to edit your raffle details? You can do this at any time by clicking on the Raffles tab and selecting 'Edit/List Raffles'.
Need additional support with setting up your Online Raffle Page? Contact [email protected] now or call us on 093 52467