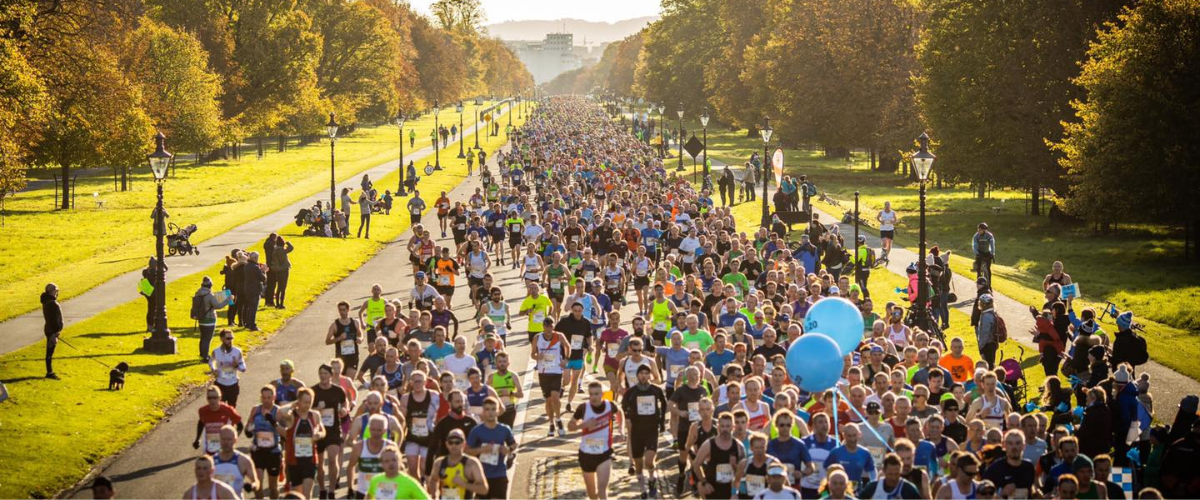 The Irish Life Dublin Marathon is a major event in the annual running calendar in Ireland. It's also a fantastic source of fundraising for Irish charities, with over €9 million raised each year by participants.
The event operates a charity programme which has 50 Irish and International charity partners on board and continues to grow each year. Participants can apply to run and raise funds for any of these charity partners, or they can choose to run in aid of their own preferred cause, provided that they have a general entry place.
All they need to do is visit the Irish Life Dublin Marathon Event Page on iDonate and click 'Start Fundraising' to create their own personal fundraising page for this charity. 
Alternatively, causes can set up a charity team page for the Dublin Marathon which fundraisers can join. Joining this team page will also create a personal fundraising page for the participant, plus their page will be connected to the charity team, bringing participants together.
iDonate have provided a free tool which makes it quick and easy for causes to set up a Dublin Marathon Team Page. Just follow the steps below and then share this team page with your supporters so that anyone taking part in the marathon can join and start fundraising!
Login to your iDonate Cause Admin Panel and click 'Irish Life Dublin Marathon' on the left-hand green sidebar as shown below.
Click on the 'Edit Team' button as shown below.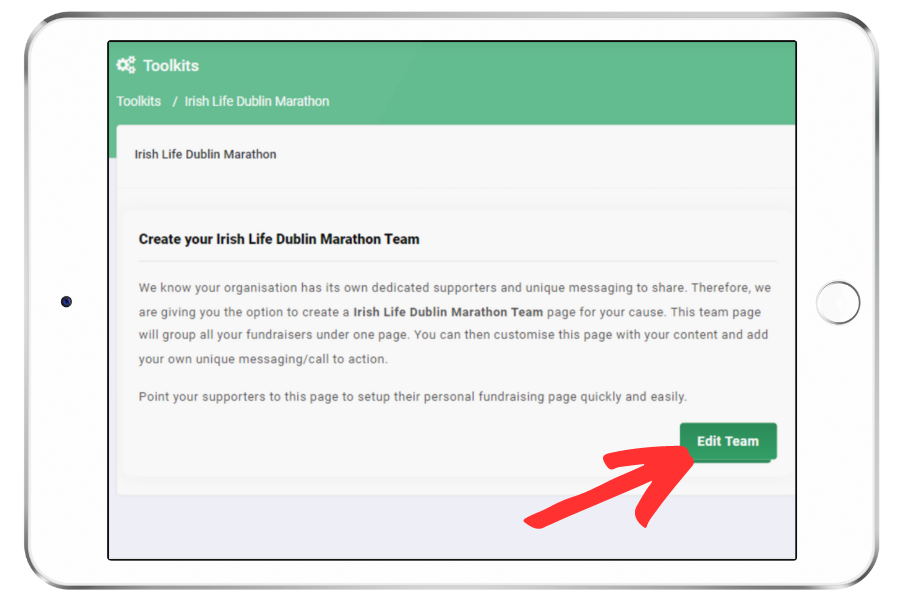 Edit the default details if you wish – for example you can edit the team page target, team page link, or the default team page description.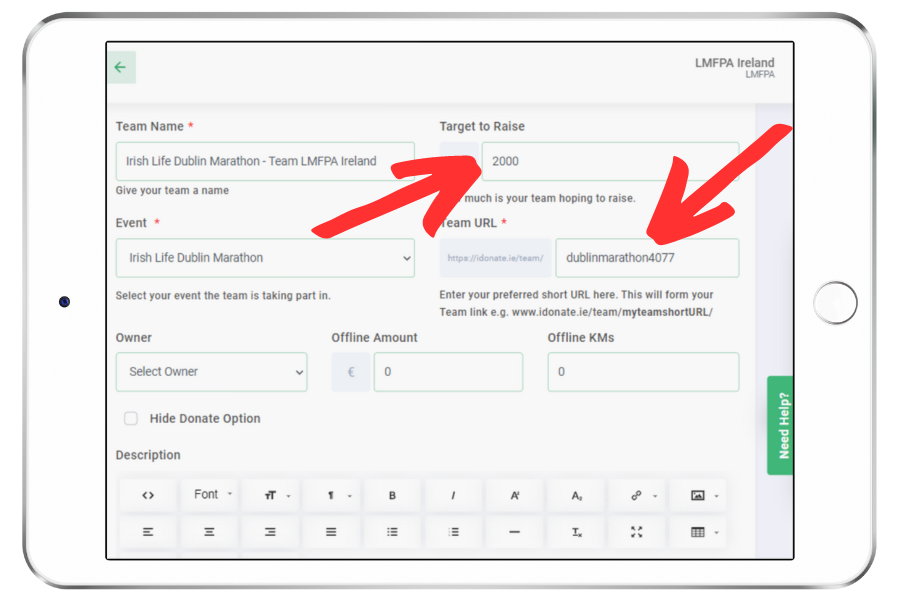 If you wish, you can upload your cause logo to the team page, plus your own banner image. Just click on the upload buttons as shown below.
Your event logo image should be sized to 1000 x 1000px (a square image).
You banner image should be a landscape image sized 2100 x 600px.
If you choose not to upload your own images, the default banner image (the image at the top of this blog) and default logo image will show on your team page.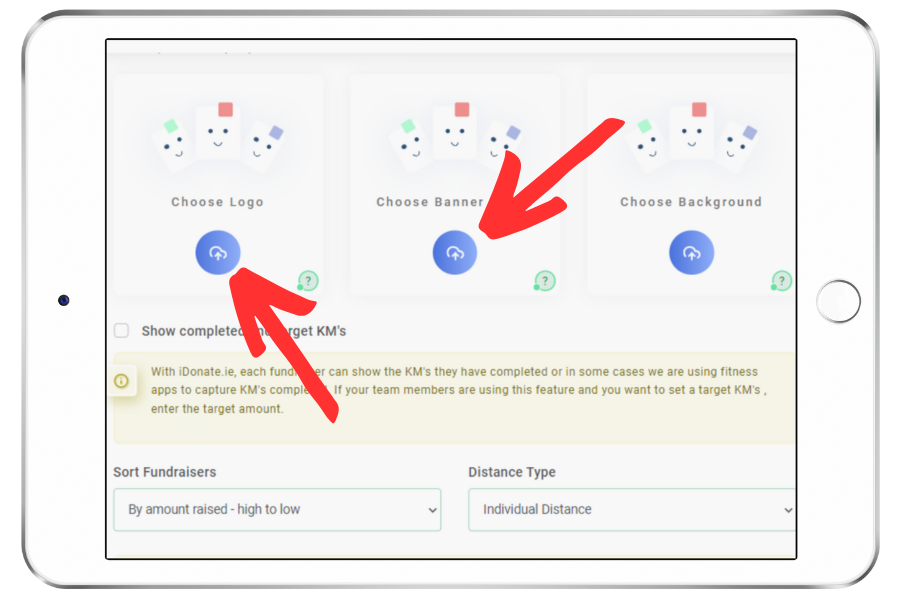 Click the 'Update' button to save changes and create your team. The link to your team page will be displayed on the next screen.