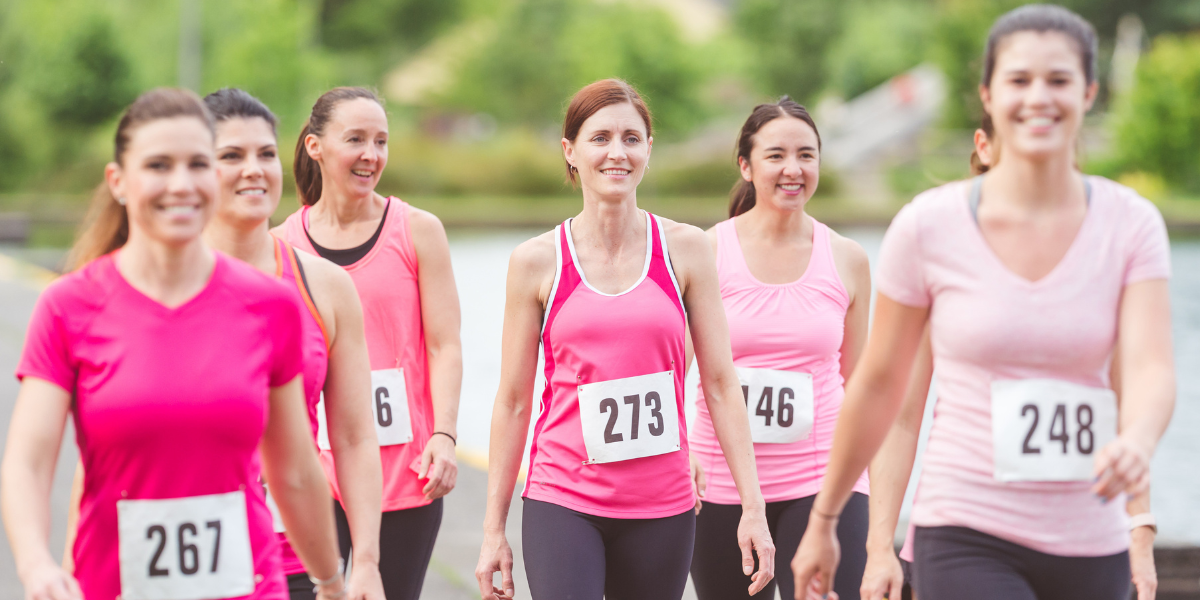 As one of the biggest fundraising events of the year, the VHI Women's Mini Marathon presents a great opportunity for causes.
From our experience, causes who get involved and promote the event to their supporters early on, typically tend to raise more. We know however that a Fundraiser's role is a busy one and time is a precious resource! That's why iDonate provide a range of tools to make it easier for causes to fundraise for the Mini Marathon.
One of the most popular of these tools is the Team Page Setup Tool in your iDonate Cause Admin Panel, which allows you to create a VHIWMM team page for your cause with just a few clicks.
You can then share your VHIWMM Team Page with supporters, and ask them to join your team. To join, all they need to do is click the 'Join Team' button on your team page. This will prompt them to create a personal fundraising page that's linked to your team.
Your team page will display all of the fundraisers on your team, as well as their combined fundraising total, which will help to build a sense of camaraderie and encourage fundraisers to engage.
See below the 5 easy steps to creating a VHIWMM team page for your Cause on iDonate!
Step 1
Login to your iDonate Cause Admin Panel and choose 'VHI Women's Mini Marathon' on the left-hand green sidebar as shown below.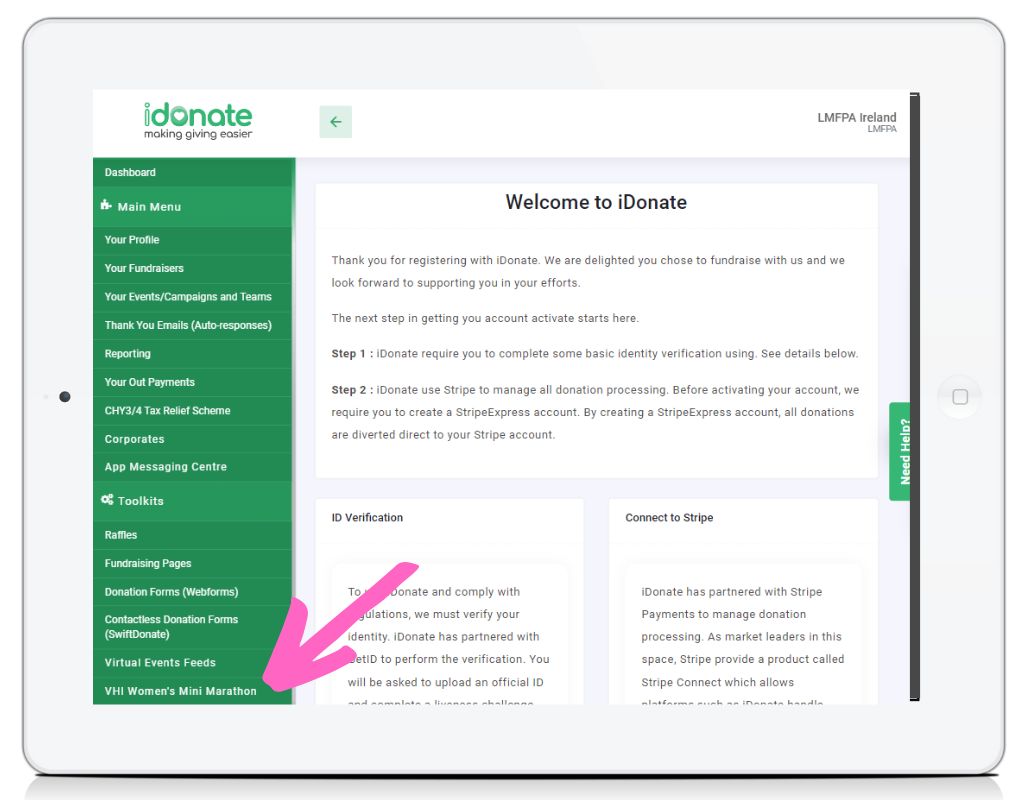 Step 2
Click on the 'Edit Team' button as shown below.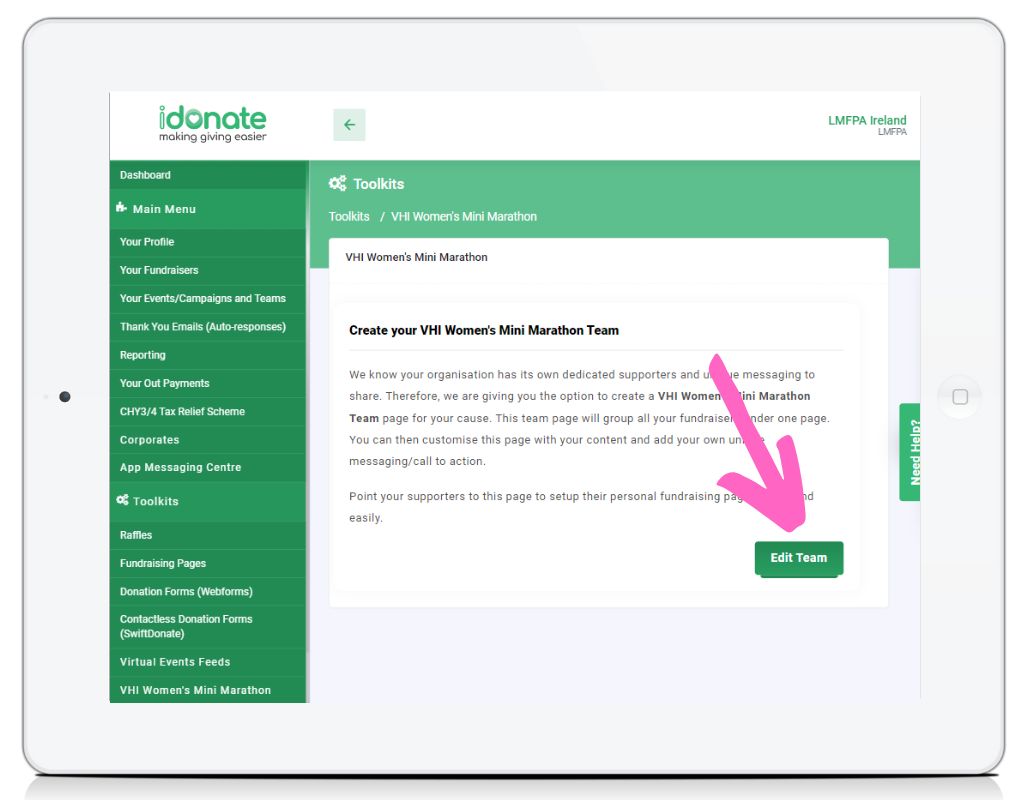 Step 3
Edit the default details if you wish – for example you can edit the team page target, team page link, or team page description.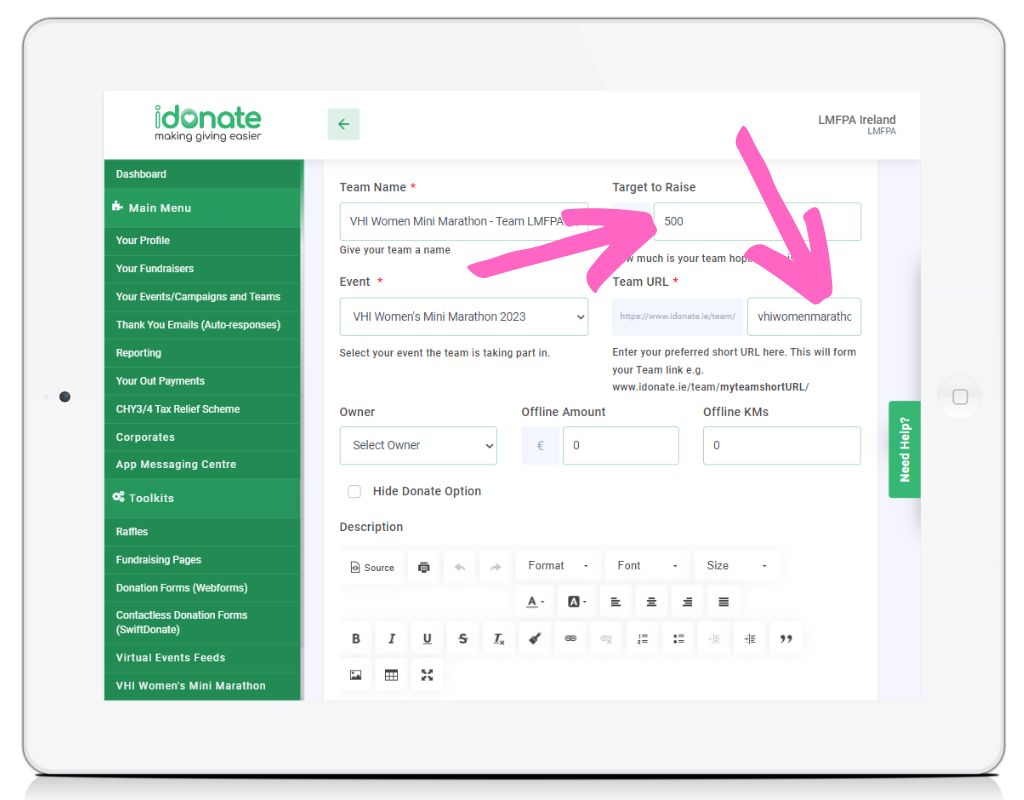 Step 4
If you wish, you can upload your cause logo to the team page, plus your own banner image. Just click on the upload buttons as shown below.
If you choose not to upload your own banner, the default banner image (featuring a VHIWMM crowd) will show on your team page.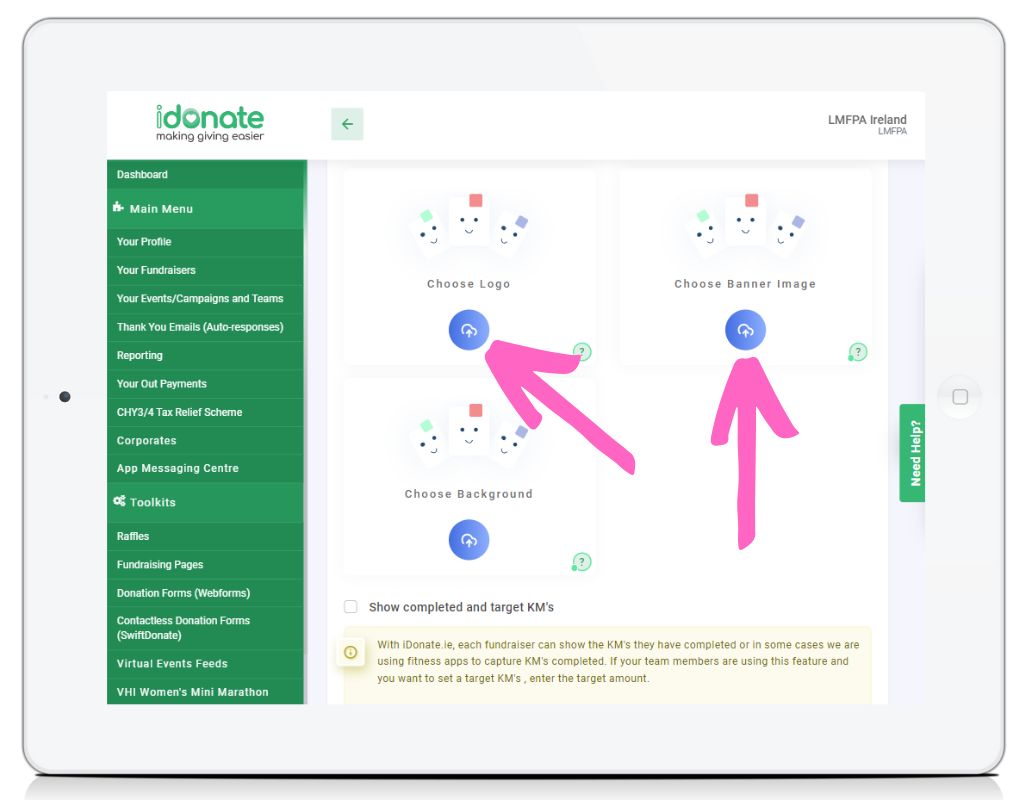 Step 5
Click the 'update' button to save changes and create your team. The link to your team page will be displayed on the next screen.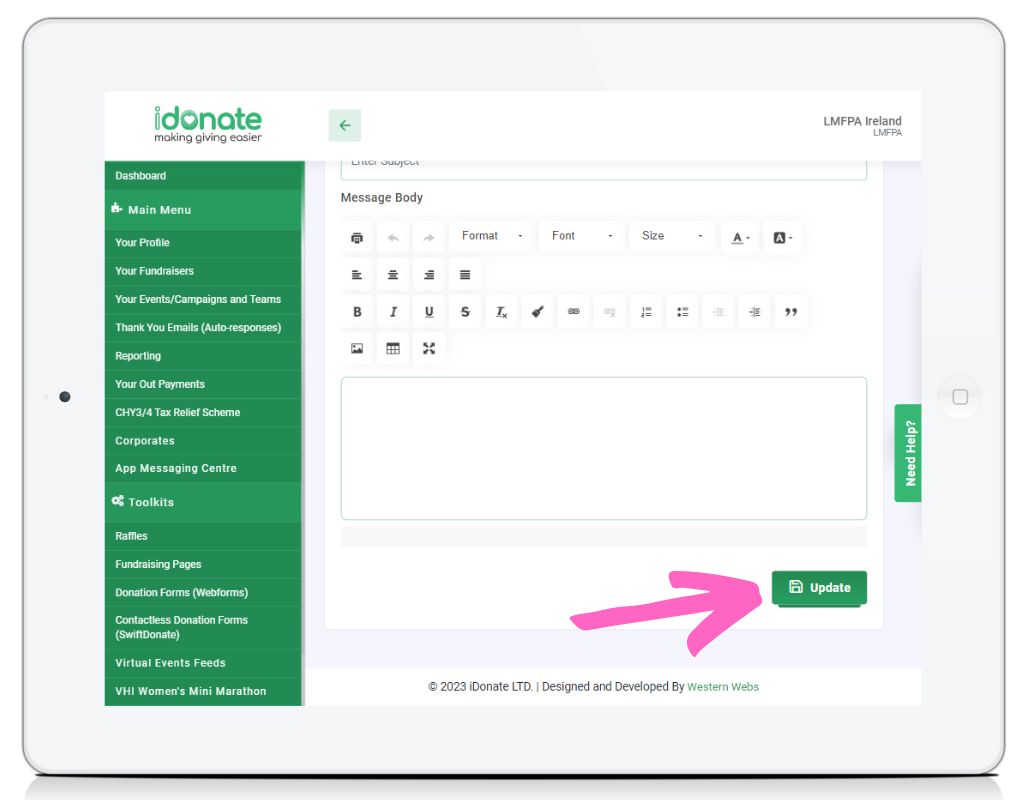 Your team page will also appear on the main VHI Women's Mini Marathon Event Page on iDonate, in the 'Our Teams' section, providing you with an opportunity to attract more fundraisers.
To access your VHIWMM team page link at any time, just login to your Cause Admin Panel, click on Your Events/Campaigns and Teams on the green menu and select 'List Teams'.
If you require further support with setting up your team page, email [email protected].