iDonate provide a wide range of features for causes and fundraisers, to help them to raise more. As we head into the New Year, we've reviewed our most popular features of 2022. See the top 5 below!
1) Integrated Registration Forms
Integrated Registration Forms were one of iDonate's most popular features of 2022, with many causes opting for this all-in-one solution for their campaigns. The feature proved particularly popular for fitness events and challenges – both virtual missions and the live, in-person events that we celebrated the return of this year.
With our Integrated Registration Forms, a fundraising page is automatically created for the registrant, saving them the effort of another task. Providing a ready-made iDonate page increases the likelihood that the participant will fundraise, helping causes to raise more from their campaigns.
Registrants can create or join a team via our custom registration forms, which simplifies the signup process even further, and forms can designed to capture merchandise details required, e.g. t-shirt sizes or a delivery address. Each registration form can be matched to the campaign colours and branding, ensuring a consistent fundraising journey for supporters.
By choosing iDonate to develop your registration platform, your cause can ensure a smooth, seamless journey for fundraisers, from start to finish. For more details contact [email protected].
 2) Online Raffle Creator
Since its introduction in 2020, our Online Raffle Creator has continued to grow in popularity and is once again one of our most utilised features of the year.
This tool, which is free to all registered iDonate causes, enables you to create a dedicated raffle fundraising page on iDonate where supporters can purchase digital tickets. This eliminates the need for physical tickets, ticket sellers and cash handling, making the process much easier for raffle organisers. It's also a much more convenient option for supporters, especially those who do not carry cash, as they can purchase their tickets with a couple of clicks.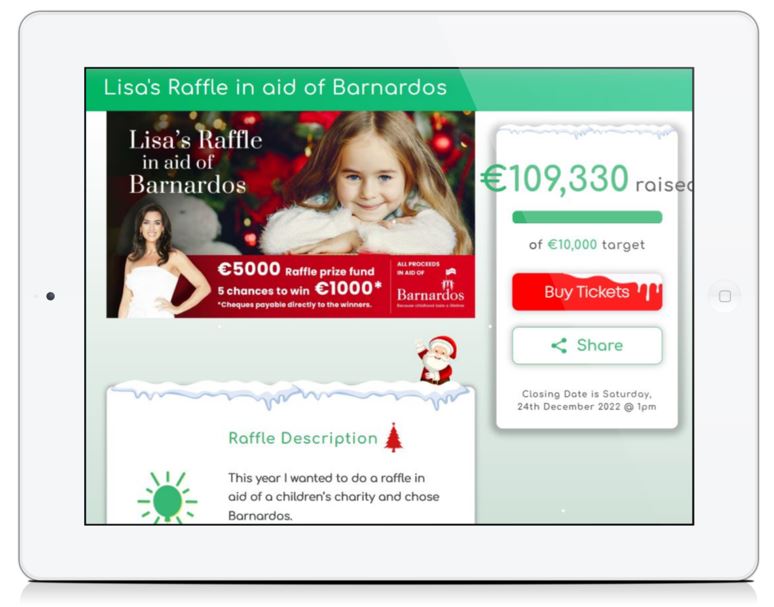 The Online Raffle Creator can be found in the 'Raffles' section of your Cause Admin Panel and this section includes a full how-to guide on setting up your raffle. If you require further support, you can fill in this form with your raffle details and our team will get back to you. We have also just added a brand new 'Pick a Winner' tool to the raffle section for 2023, which allows causes to randomly select a winner from their list of raffle entrants.
Whether it's a Valentines Day Draw, Easter Bonanza, Summer Giveaway or a Bumper Christmas Raffle, an online raffle is a great way to boost your fundraising in 2023 and will offer your supporters a new and exciting kind of campaign to support!
3) Bespoke Fundraising Pages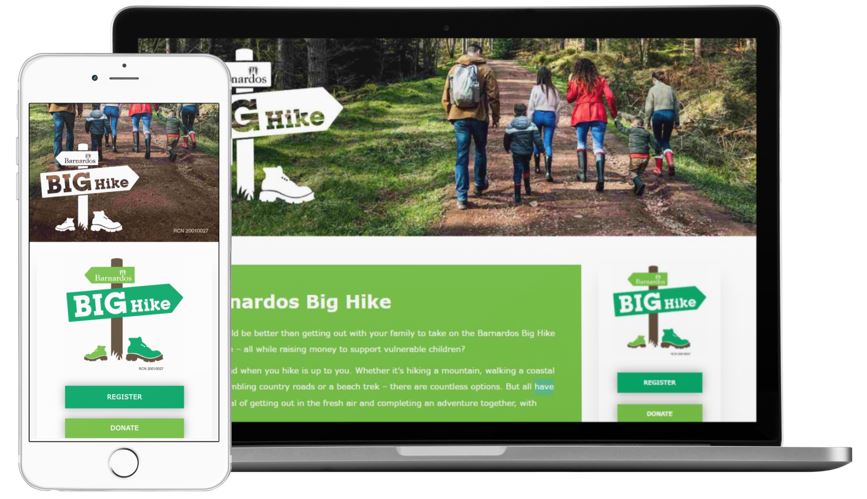 Bespoke Fundraising Pages have become a popular iDonate feature request and this demand increased in 2022, as charities placed increased value on campaign branding and fundraiser engagement.
The feedback we received most from causes this year was that they wanted to create a consistent journey for their supporters and to tailor their iDonate pages to their unique campaigns. This involved matching their event, team and personal fundraising page templates to their unique campaign branding, incorporating corporate sponsor branding, adding custom features such as virtual mapping, integrated social media feeds and customised leader boards, and adding bespoke messaging to all fundraising pages.
At iDonate we understand that every campaign is unique, so we worked closely with our causes throughout the year, to develop a bespoke campaign that suited their individual campaign needs. In the New Year, we will be introducing even more ways for causes to personalise their campaigns, to make giving easier.
If your cause is interested in creating bespoke iDonate pages for a 2023 campaign, email [email protected] for more details.
4) Custom Microsites
Another feature that continued to rise in popularity in 2022 was our Custom Microsites, which became the No.1 choice for causes seeking to elevate their campaign.
The additional functionality provided by a custom built microsite made it the perfect platform for a number of campaigns this year, in particular flagship events and corporate fundraising events.
As with our bespoke fundraising pages, iDonate worked closely with causes and corporates to develop a microsite that suited their unique campaign needs – whether that was a one page 'landing page' style site, a multi-page microsite or a fully integrated microsite.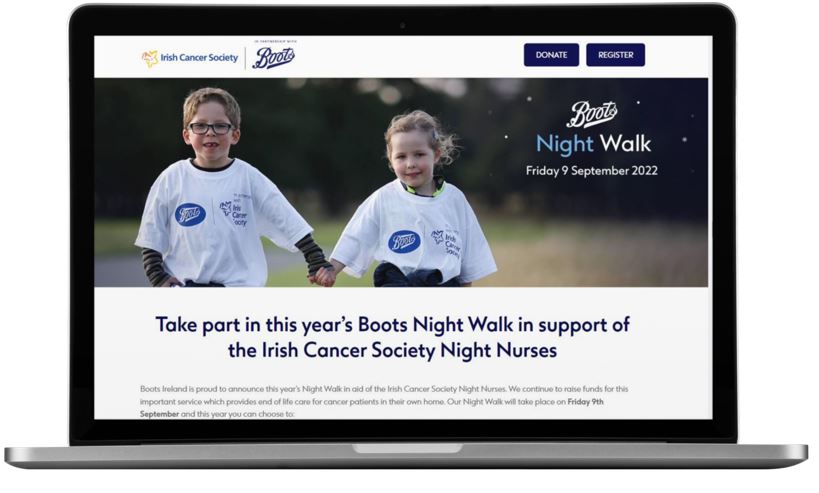 Popular microsite features this year included integrated registration forms, on-site fundraising pages, homepage live data counters, dedicated corporate webpages, downloadable campaign resources, integrated social media feeds and more.
Click below to see some of our top microsites of 2022. For 2023 Microsite enquiries, contact [email protected].
5) Custom Communications Journeys
Last but not least is a feature that was a firm favourite with Fundraising Teams in 2022 – Custom Communications. This iDonate functionality gives causes the opportunity to create a bespoke email journey from page activation to page closing, enabling them to have more interaction with their supporters.
Feedback from our causes this year highlights that this type of personalised engagement is becoming more and more of a focus for fundraising campaigns, so this is a feature that we see growing in 2023.
Causes can use their custom emails to encourage and motivate, provide tips and information, share resources or thank participants for their efforts – whatever content best suits their goals for the particular campaign. Emails can also be set to trigger at certain fundraiser milestones, such as kilometres completed or amount raised.
Each email can be personalised with campaign branding and is sent from an email address nominated by the cause, creating a a sense of consistency for the fundraiser and enhancing their connection to the cause.
If you are interested in adding Custom Communications to your 2023 iDonate campaign, contact [email protected].