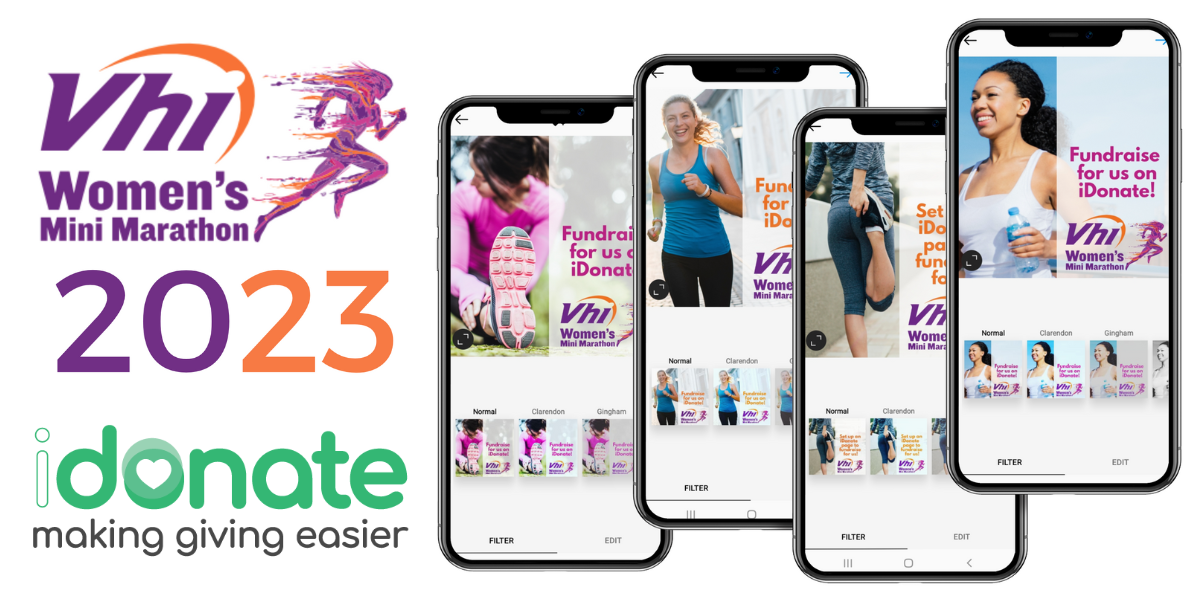 Is your cause fundraising for the VHI Women's Mini Marathon 2023?
Then you won't want to miss out on iDonate's FREE VHIWMM Social Media Graphics Pack!
This pack contains a selection of images for Instagram, Facebook and Linkedin, providing causes with a readymade digital campaign.
All you need to do is download the images, add your cause logo in the space provided, and craft your own messaging/call to action.
Be sure to also include a link to your cause's VHIWMM team page on iDonate, or to the main VHIWMM 2023 event page on iDonate, so that followers can set up a VHIWMM fundraising page for your cause easily, there and then.
Registration has opened already for this year's Mini Marathon so don't delay – start your social media campaign today!
Avail of your free pack now by emailing [email protected], with the subject line 'VHIWMM Social Media Pack'